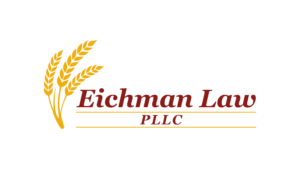 ICYMI: Unemployment Compensation
Benefit Notification by Employers
Did you know that post-pandemic, Pennsylvania still requires employers, including employers who are not liable for the payment of contributions under the Pennsylvania Unemployment Compensation Act, to furnish notification to employees when an employee separates from employment, regardless of whether the separation was voluntary or involuntary?
Pennsylvania employers are required to provide the separating employee with the following information:
(1) Availability of unemployment compensation benefits to workers who are unemployed and who meet the requirements of this act.
(2) Ability of an employee to file an unemployment compensation claim in the first week that employment stops or work hours are reduced.
(3) Availability of assistance or information about an unemployment compensation claim on the department's publicly accessible internet website or by calling a toll-free number that the employer shall provide.
(4) That the employee will need certain information in order to file a claim, including:
(i) The employee's full legal name;
(ii) The employee's Social Security number; and
(iii) If not a citizen or resident of the United States, authorization to work in the United States.
43 Pa. Stat. § 766.1:  Unemployment compensation benefit notification by employers. (Pennsylvania Unconsolidated Statutes (2023 Edition))
For the employer's convenience, form UC-1609, and the Spanish version UC-1609(ESP), can be used to provide this information to separating employees.
As always, if you have questions, concerns, or need assistance, please be sure to contact me!
Your friendly neighborhood lawyer,
Karen
#servingOxford
#servingKennettSquare
#servingLincolnUniversity
#servingCoatesville
#servingKennettSquare
#servingChaddsFord
#servingPhoenixville
#servingChesterCounty
#businessattorney
#businesslawyer
#businesslawyerChesterCounty
#corporationtransparencyactlawyer
#neighborhoodlawyer
#friendlyneighborhoodlawyer